Beko, one of the largest home appliance brands in Europe, introduced a line-up of refrigerators in the Philippines. The new line of products offer features based on the NeoFrost+ Technology.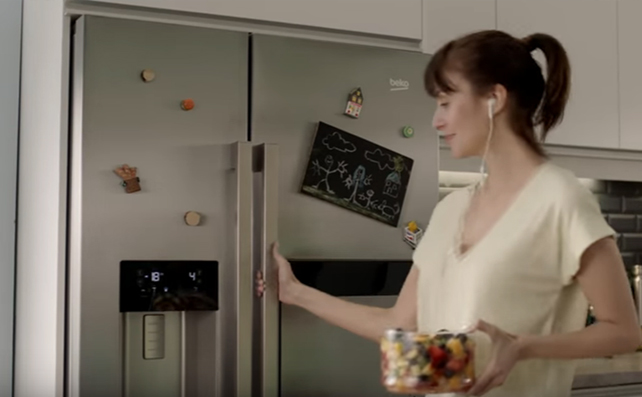 With the NeoFrost+ Technology, Beko refrigerators have two separate cooling systems for the fridge and freezer compartments. This creates an Active Dual Cooling System, which keeps humidity at an optimum level (up to 90 percent) at the fridge section for longer freshness. It also prevents odor transfer in between the compartments and keeps the quality of the air inside at maximum levels.
The NoFrost Cooling System is also said to achieve two times faster and stable cooling effect. So it keeps the right level of humidity to alleviate unwanted iciness in all of the refrigerator's parts to make full use of the storage space especially in the freezer compartment.
Combined with the blue light technology, this system continues the process of photosynthesis, which allows fruits and vegetables to maintain their natural flavors and nutritional value for up to 30 days.
The freshness of meats, on the other hand, is kept through the separate airflow of the fridge and freezer compartments. This provides a balanced circulation between its shelves allowing for ShockFreeze compartment to freeze the meat in a short span of time.
The compartments also reduce freezing time and prevents the formation of microcrystals, thereby maintaining the foods' natural molecules.
Beko refrigerators have anti-bacterial seal coated door gasket.
Beko refrigerators also feature Active Ionizers, which neutralizes bacteria, viruses, and other particles. It also keeps the circulated air inside clean contributing for a much longer period of food storage.
Beko refrigerators have A+++ and A++ ratings. An A+++ refrigerator consumes up to 64 percent less energy than an identical A product. Similarly, an A++ product consumes up to 40 percent less energy than an identical A product.
"Beko Philippines believes that best refrigerators and freezers should not just come with fancy features. We understand that all of them should work to serve the purpose of addressing the underlying needs of modern Filipinos. Beko refrigeration range strives to facilitate every Filipino's life by adding not just elegance but also efficiency and reliability in keeping food fresh and nutritious for a longer period of time. With a wide range of models, sizes and colors to suit any kitchen style, consumers are sure to find the perfect match for their home," said Dyeun Zapanta, Beko Philippines sales and marketing head.
Beko Philippines is exclusively distributed by SM Appliance Center.